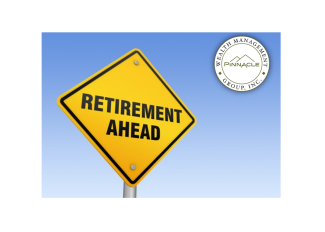 Retirement Ready Checklist
Wealth Management:  Transitioning to Retirement – Retirement Ready Checklist
Over the last few decades, retirement has changed.  It has now become less of a "date certain" event and more of an extended period that may last for 20 to 30-plus years.  Because many are now looking at a two or three decade period without a "paycheck," careful planning is more paramount than ever.  Decisions you make today may affect you for the rest of your life.  And in retirement, you will have a whole new set of decisions to make.  For example, do you want to (or have to) continue working in some capacity?  What are your goals and priorities moving forward – travel, community involvement, family and friends, or maybe some other passion? 
According to the Mature Market Institute (MMI), the transition into retirement is more successful for those who have substantially completed activities in preparation for their retirement lives.  These include areas such as work, leisure time and activities, relationships with family and co-workers, obtaining employer and federal benefits, and planning for the future.  Think of these tasks as your own personal "to do" list in getting ready for retirement.  The completion of them does not mean that you should retire, but rather that you are more prepared to make the important decisions about retiring that will help you have a more successful retirement transition.  The MMI has identified 15 tasks associated with the transition into retirement, which we have listed below in a simple checklist. Obviously, the younger you are (and presumably further away from retirement), the less items you will probably have checked off.  But don't worry about that.  We'll provide you with where you should be at various ages.
For each task, score your level of completion in the columns after the task by checking either 1 (not at all complete), 2 (partly complete), 3 (mostly complete), or 4 (fully complete). 
Remember, there are no right or wrong answers and giving an honest assessment of your level of completion on a task can help you better understand your progress to retirement.

Count how many checkmarks you have in each column and write that total at the bottom of each column.  If you are within five years from retirement, you should have at least eight boxes checked as either 3 or 4.  If you are within six to 15 years from retirement, you should have at least six boxes checked as either a 3 or 4.  Although 15 years may seem too uncertain or too far away, this period is actually very critical.  By getting and staying on track now, you have time to adjust, continue to add to your investments, and make important initial decisions that will provide a clearer path as you progress toward your retirement goals.  Good luck, and remember, we're here if you need our help.
(734) 667-5581

Pinnacle Wealth Management Group, Inc.
Securities offered through Private Client Services, Member FINRA/SIPC. Advisory products and services offered through Pinnacle Wealth Management Group, Inc., a Registered Investment Advisor. Private Client Services and Pinnacle Wealth Management Group, Inc., are unaffiliated entities.