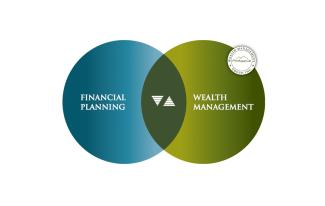 The Value of Financial Planning
Written By: Daniel A. Cesta, CPA, CFP, MST
As wealth managers to high-net-worth individuals and their families, we are frequently asked by prospective clients about our role in the financial planning/investment process.  Since we answer this question often, we thought we would take this opportunity to explain to you what we do.
Above all, our role as wealth managers is to listen, understand, and help you.  Wealth management requires a client-oriented focus that brings together a broad array of services.  While the foundation of these capabilities is investment management, wealth management also entails financial, estate, retirement and tax planning.  To that end, we will be reviewing some of the essential wealth management areas and what information we typically review with our clients. 
Wealth Management Topic #1:  Financial Planning
One of the first steps we take with new clients is to review their current Financial Plan (if any) to see what is in place and what is not.  For the plan components that are in place, we evaluate them for appropriateness and effectiveness.  If necessary, we recommend changes which we believe will help our clients reach their goals more efficiently.  For areas where no plan exists, we recommend and help implement new strategies.  Once all the necessary plans are in place it is just as important to periodically monitor and review the plans to ensure that they are progressing toward their stated goals.
Below is a Financial Planning Checklist for you to review.  It is important to remember that maintaining an ongoing conversation about upcoming or recent life events allows us to evaluate and recommend solutions to help ensure that your financial strategies remain aligned with your current situation and long-term goals.

Life Events:
Job loss
Changing jobs
Serious illness
Buying/selling/refinancing a house
Relocation
Career change
Unexpected large expense
Facing a lawsuit
Unexpected wealth/inheritance
Retirement:
Selling your business
Change in retirement timeline
Increase in healthcare costs
Second career in retirement
Managing medical expenses
Change in retirement income
Family Transitions:
Getting married
New baby, including grandchild
Divorce
Child leaving home
Child starting college
Death of a loved one
Empty nester
Caring for a grandchild
Helping finance grandchild's education
Caring for Aging Parents:
Parent's illness
Elder care options
Financing elder care
Parent passing away
Evaluation:
Life insurance
Retirement savings
Social security at 62 or delay?
Estate plan
Portfolio performance
Investment strategies and objectives
Risk evaluation
Current financial plan

Just as with your doctor, we recommend a "financial check-up" at least once a year.  With recent economic uncertainty, we would like to offer you the opportunity to come in for a comprehensive financial review.  If you are currently working with a financial advisor, we recommend you take advantage of our offer as a second opinion.  Again, this is at no cost to you, and at no obligation.
To schedule your complimentary financial review, please call (734) 667-5581 or, if you prefer, email daniel.cesta@pwmgi.com.   We look forward to the opportunity to apply our knowledge and experience to help meet the long-term financial goals of you and your family.
(734) 667-5581
Pinnacle Wealth Management Group, Inc.
Securities offered through Private Client Services, Member FINRA/SIPC. Advisory products and services offered through Pinnacle Wealth Management Group, Inc., a Registered Investment Advisor. Private Client Services and Pinnacle Wealth Management Group, Inc., are unaffiliated entities.